Aston Villa's relegation was confirmed when they lost 1-0 at Manchester United on Saturday, but the Premier League obituary could have been written in December, and drafted years ago.
It was seven years ago last week that Villa's new-found success under the ownership of Randy Lerner showed its first signs of falling apart at the seams.
Then-manager Martin O'Neill, criticised for playing a second-string side in Villa's UEFA Cup round-of-32 second leg at CSKA Moscow, hosted a dinner in front of the 295 fans who had travelled to Russia to see a 2-0 defeat, justifying his decision to all but give up on the tie with the score at 1-1 on aggregate.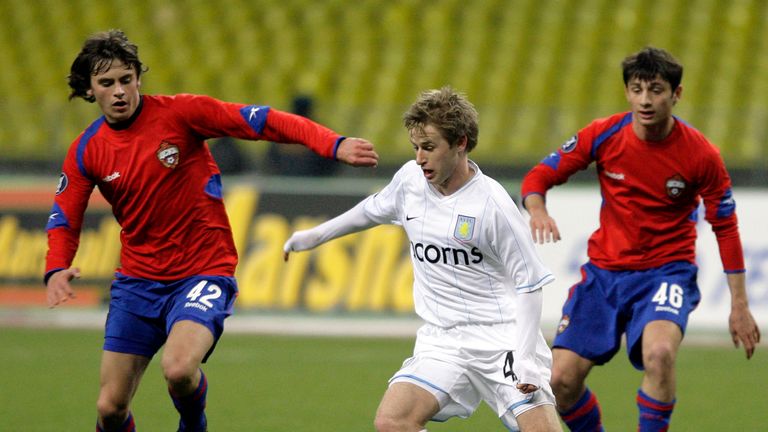 A three-course dinner was washed down by five drink vouchers at a reported cost of £15,000 to the club, a 'thank you and sorry' to the fans as they reminisced with O'Neill and others about past European success.
The evening was more or less viewed positively, but the damage had been done weeks before. Ask Villa fans where it started to go wrong as they taste relegation for the first time in Premier League history, and many will point to the final months of the 2008/09 season.
It was Villa's first appearance at this stage of European competition for 11 years, and the decision not to take the likes of James Milner, Ashley Young, Gareth Barry, Stiliyan Petrov and Gabriel Agbonlahor to Moscow left a sour taste in fans' mouths. But the story is more complex than one result.
A win over Stoke at Villa Park three days after the Moscow tie would have stretched their fourth-place lead over Arsenal to eight points with 11 games remaining. It was a must-win for O'Neill to justify the selection in Russia, but Villa threw away a two-goal lead, conceding twice in the final three minutes.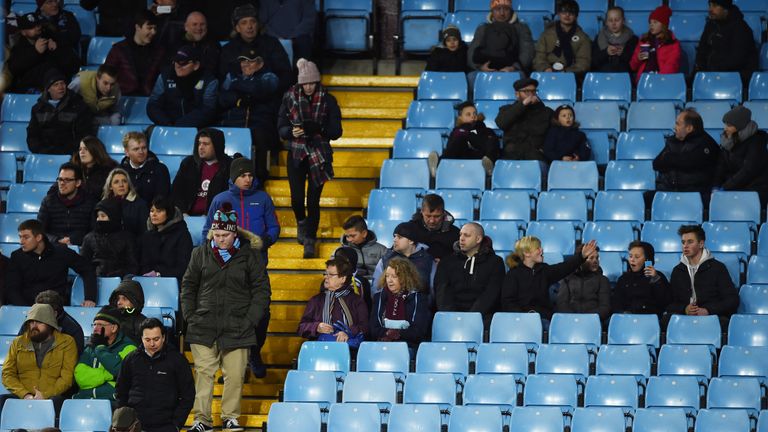 The players and fans were deflated, and Villa went on to take just 10 points out of a possible 33 in the Premier League, finishing 10 points behind Arsenal in sixth.
But to fully understand the impact of the swing-and-miss 2008/09 season, Villa fans will take you back to the start of Lerner's tenure two years previous.
"It is my belief and the basis for my bid that Aston Villa can compete at the highest level within the Premiership and in Europe," said Lerner after the American's £62.6m takeover from Doug Ellis in 2006.
The Holte End sang "USA, USA" during the good days, and kept faith in O'Neill and Lerner during the bad. The owner even had the Villa crest tattooed on his ankle, and a new £8m training ground was built to improve the club's academy.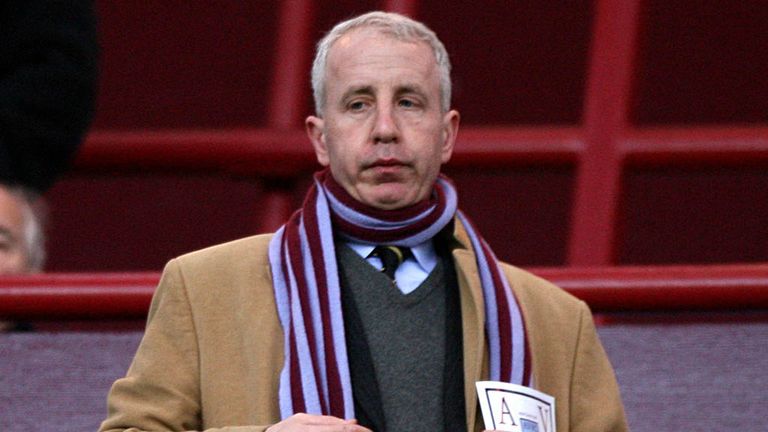 Villa were once again an attractive option, but they initially spent modestly, signing John Carew, Petrov and Young before an 11th-place finish in O'Neill's first season in 2006/07. 'Proud history, bright future' was the motto on free scarves handed out on the final home game of the season, and that claim was correct for the short term at least.
They finished sixth in 2007/08, and the foundations were there for the fourth-place push Lerner had promised. He opened his wallet further, and as spending went up, so did expectation.
O'Neill's transfer pool didn't stretch further than the UK as Villa spent nearly £50m in the summer of 2008. Milner (£12m), Curtis Davies (£8m), Carlos Cuellar (£7.8m), Steven Sidwell (£5m), Luke Young (£5m), Nicky Shorey (£4m), Emile Heskey (£3.5m) and Brad Friedel (£2.5m) arrived, while only £3m went out of the door. The fees and wages spent would come back to hurt the club.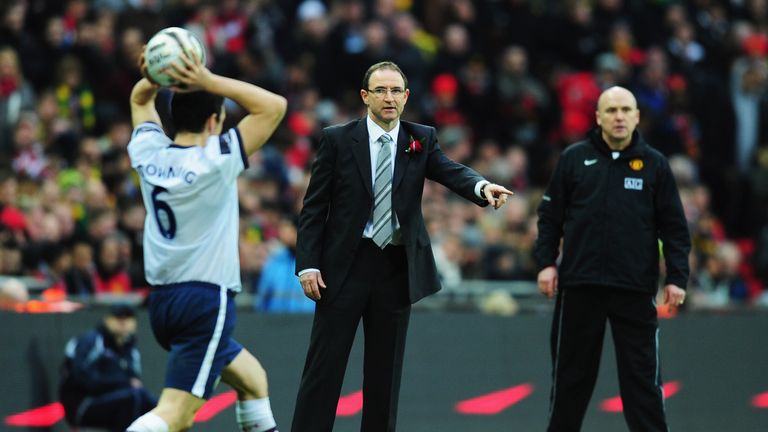 Villa recovered from their 2008/09 disappointment to threaten again in 2009/10, and continued to spend in the market. Another £40m worth of talent came in, but the result was similar; a sixth-place finish as Villa lost in the League Cup final and FA Cup semi-final.
Barry started a worrying trend by leaving Villa in the summer of 2009 for Manchester City, whose spending left O'Neill, Lerner and co trailing behind.
Lerner's media appearances were few and far between, but he was quick to assure fans that both O'Neill and star player Milner were going nowhere despite strong rumours of unrest.
"I am not worried about losing James Milner," he said in May 2010, before adding: "Martin will be back next year managing. It has already been settled."
Milner was soon to follow Barry out of the door to City, after a long-running transfer saga which left O'Neill frustrated. The Northern Irishman wanted another go at fourth-place to match City's spending, but Lerner had one hand on the plug's chain and spending was halted.
Villa had yet to make a senior summer signing when O'Neill shocked everyone by leaving the club five days before the start of the 2010/11 season, and despite his replacement Gerard Houllier showing glimpses of a promising project, he left at the end of the season with health issues after a ninth-place finish.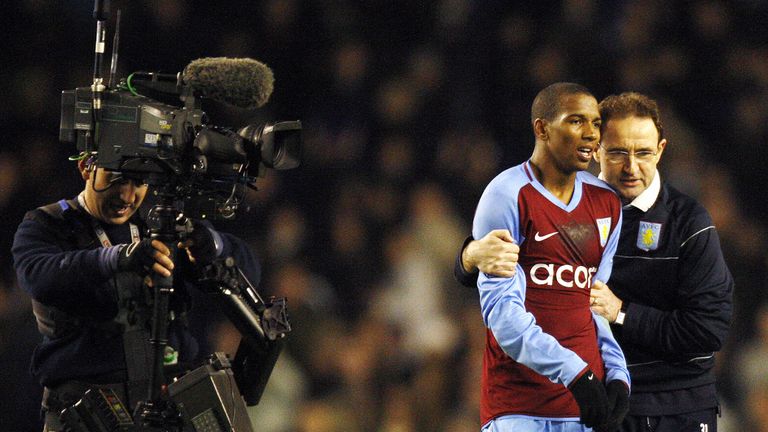 Lerner and the board's decision-making was then heavily criticised as Villa appointed Birmingham City manager Alex McLeish, despite the spray-painted bed sheets and protests from supporters pleading with the club not to appoint the man who relegated their bitter rivals from three miles down the road.
A new approach to transfers followed as Villa's books were splattered in red. Young and Stewart Downing left, and the transfer policy was made clear to McLeish from day one.
"Lerner and the board simply asked if we could reduce the wages to get to a certain level but remain competitive within the league," McLeish told Sky Sports. "I knew right away it was going to be a tough task."
Villa survived, just, in 16th place, and after a final day defeat at Paul Lambert's Norwich, the travelling support were calling for the man in the opposition dugout to save them.
McLeish was sacked, Lambert arrived, but it merely delayed the inevitable. His first transfer window was promising, bringing in Christian Benteke, Ron Vlaar and Ashley Westwood, among others, for £25m. Benteke was a masterstroke, and his goals, along with the rise and rise of Fabian Delph, kept Villa in the Premier League for two more seasons.
"I have come to know well that fates are fickle in the business of English football, and I feel that I have pushed mine well past the limit," said Lerner in May 2014 upon announcing the club was up for sale.
Fans felt Lerner had outstayed his welcome, but the club continued to outstay theirs in the Premier League as Villa remained unsold.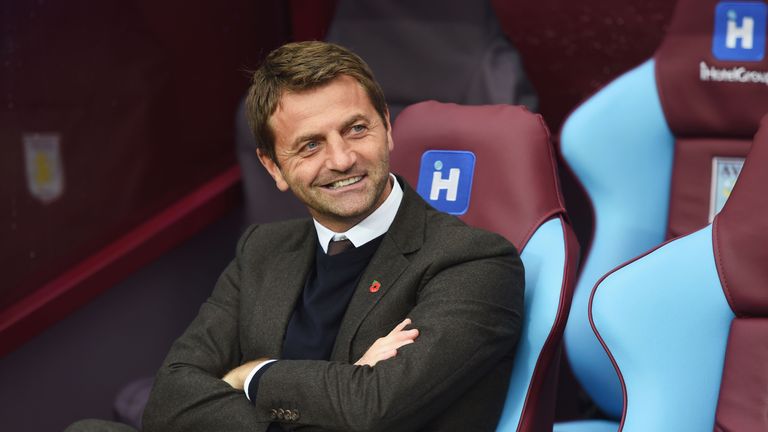 They were heading for relegation last February before Lambert was replaced by Tim Sherwood, whose short-term invigoration saved the club and led them to an FA Cup final.
Villa failed to turn up against Arsenal at Wembley, and the current campaign was played out in similar fashion.
"It needs investment," Lambert had pleaded 12 months earlier, but Villa had to sell to buy. Benteke and Delph left for £40m, 11 senior players arrived for over £50m, but never gelled.
Sherwood was sacked, and Frenchman Remi Garde was chosen as the sacrificial lamb when managers with survival and Premier League experience seemed a brighter option.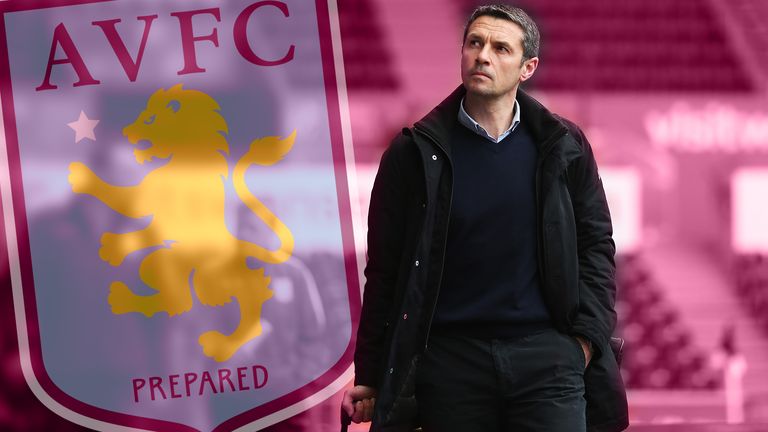 He failed to make a team out of the misfits, and Jamie Carragher's comments after Villa's 6-0 defeat by Liverpool in February summed it up.
"I always think when teams go down there's always two or three players where other managers in the Premier League will try and take them.
"I can't imagine one Premier League manager looking at that team and thinking there's one player there he'd want to take into his squad. That's how poor they are."
That brings us to today. A relegation that has been five years in the making sees the Premier League lose one of their seven ever-present clubs.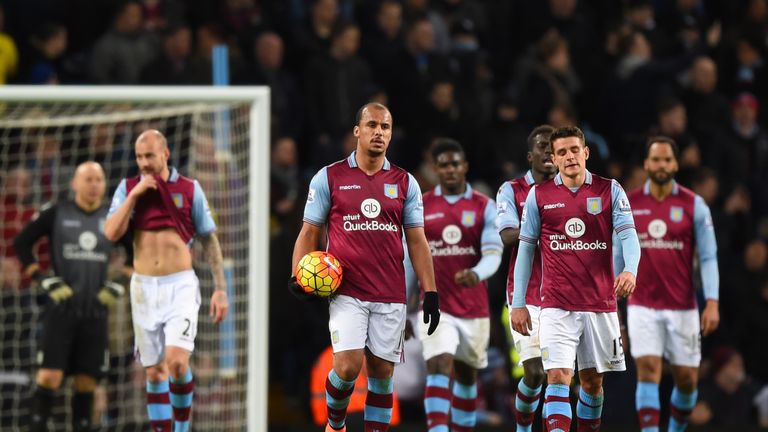 Fans will have a glimmer of hope that stability upstairs can aid a clean restart and rebuild after some staffing shake-ups in recent months, but the current squad needs an injection of intelligence, fight and second-tier experience. That goes for the new manager, too.
The feeling around Villa Park is that fans have been starved of a team to support for the last nine months. Fans are struggling to identify with current players, and affiliation more or less stops at the club crest.
That crest was altered last week, the word 'Prepared' removed for a new design. Preparation for the Championship starts now as fans pray for a team they can love once again.
© 2016 Sky Sports | This article was written by Gerard Brand and first appeared on Sky Sports on 17 April 2016.