Michael Carrick respects former team-mate Paul Scholes' opinions but won't lose any sleep over his criticism of Manchester United.
Scholes, who won 11 league titles during a glittering United career, has been outspoken in recent weeks over their style of play under manager Louis van Gaal.
Carrick accepts Scholes has to give an opinion in his role as a TV pundit, but admits he will not pay too much attention to his words.
"For me, what he (Scholes) said doesn't bother me," said Carrick, who played alongside Scholes for six years at United. "I have respect for Scholesy and that isn't going to change. It's not an issue really.
"There are so many opinions out there. If you start worrying about what people are saying about you on TV or in the papers, then you are in trouble.
"We know as players what we have to focus on. There is nothing wrong with those comments. People are there to have opinions. That's fine.
"You have to take the rough with the smooth and if you accept the pats on the back, then you have to accept the criticism when it comes."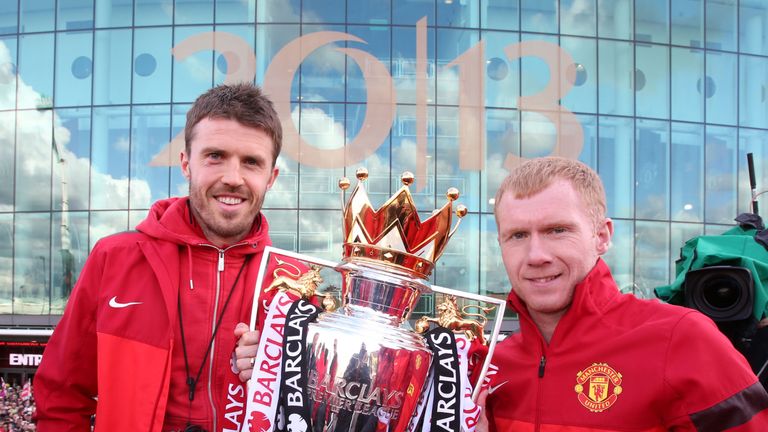 Scholes re-opened the debate on Tuesday night, claiming United had become "boring" to watch under the Dutchman.
"It's just a sideways, possession, boring style of football and you have to say, does he have a problem with forward players?" Scholes said before the 1-0 Champions League win over CSKA Moscow.
United supporters also showed signs of dissent, booing when Van Gaal replaced Anthony Martial with Marouane Fellaini midway through the second half.
But Carrick insists the players must take responsibility and learn to play in such a tense atmosphere.
"It's our job to play. That's why we are at this great club," he said. "If you can't handle it or don't want it, then go and play somewhere else. You have to take the rough with the smooth."
Carrick admits Van Gaal has altered the style of play at United, but not to the point where it has become boring.
"There are things as a team that we do different to how we did them in the past but to me that's just obvious when you have a new manager and he has different beliefs," he added.
"I don't think it's more conservative. I just think it's slightly different. In some ways but not all ways.
"It's about winning, isn't it? Games and trophies. Of course we want to play exciting football and score loads of goals but it's not always easy when players are coming and putting 10 behind the ball."
© 2015 Sky Sports | This article originally appeared on Sky Sports on 4 November 2015.