By Seth Gruen
Ever wonder what goes on behind the closed doors of a salary negotiation for a top-flight free agent? What about how players evaluate potential suitors?
Alan Nero has been an agent for as long as baseball players have had agents—some 30 years. He is the chairman of Octagon's baseball department, which is the No. 1 agency in global baseball placement. Nero's department places players in leagues around the world in addition to representing some of baseball's biggest names stateside—including Felix Hernandez, Jose Bautista and Jose Altuve.
His free agents this offseason include middle infielder Ben Zobrist, pitcher Yovani Gallardo and Korean first baseman Byung-ho Park—who is expected to sign with a major league club this winter. 
Nero explained how the agency business works, in his own words, edited slightly for clarity and brevity. 
---
It's all about relationships.
You get to a certain point where the money is going to be the same with the highest bidders, or the second bidder is going to be willing to step. So oftentimes, I'm advising clients on aspects other than money, including the quality of family life and where they may be best suited to chase a World Series.
There are certain situations where I devote myself entirely to that process for one player, like in Randy Johnson's situation, when he was the No. 1 free agent in the market after the 1998 season.
A colleague and I moved into his guesthouse for about three weeks and we met every day after his kids went off to school.
Each day we would focus on a different team, spending the entire day on that one suitor. Because we have so many clients, we would make sure to get him on the phone with our clients on those teams.
We would get the wives on the phone to talk about the family situation. So it comes down to money, but then it comes down to wanting to win. So you want to go to a team that's going to win and you want it to logistically make sense.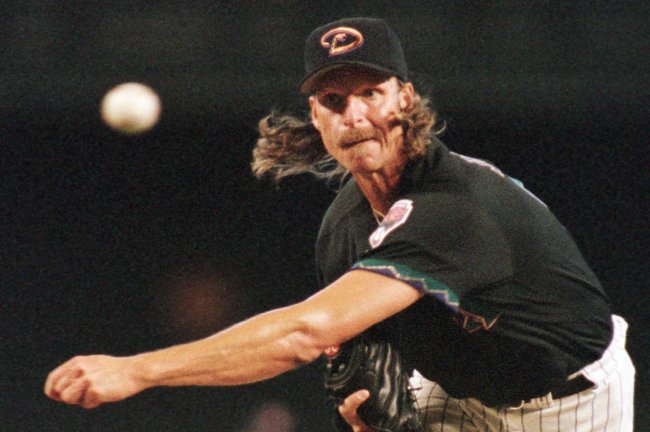 We wanted to make sure it was the right decision. He was going to be the highest-paid pitcher in the game at the time, and he had a family—four kids—which prioritized where they were going to be and how his family was going to be treated.
We ended up narrowing it down to five teams—the Yankees, Rangers, Diamondbacks, Angels and Astros (because they had traded for Randy at the trade deadline the previous season)—and said if you want to come and have an interview with Randy, then you have to be at his house on Thursday at 3.
They all came to him.
Having [former Yankees owner] George Steinbrenner in a limousine outside the house waiting for his turn was quite the statement. In the end, though, Jerry Colangelo [then the Diamondbacks owner] convinced us that Randy staying home in Arizona was the right thing.
He was committed to winning, and he was going to do all the things he said he was going to do to win. Sure enough, three years later they won the World Series.
Years ago, at the trade deadline, the Mets wanted to trade for Juan Gonzalez, who was playing for the Texas Rangers. He failed a physical. The trade didn't go through.
The Rangers publicly denied that his injury was valid, and they basically said he knowingly sabotaged the trade. It made Juan look very, very bad. So it was very upsetting.
I got on a plane and flew to Texas. When I got there, the Rangers were being very nice and sent someone to pick me up and drive me to the stadium.
He was an intern named Jon Daniels. He is now the president of baseball operations for the Rangers. I've known him for 15 years and we have a very good, trusting relationship to this day.
It's all about trust. I got a call once from an agent, whose name will remain non-disclosed. Because of our international contacts, we sometimes work with agents in placing players in other leagues.
He said: "Alan, can we talk? I think we really need to talk."
I said: "Sure, what's going on?"
He said: "No disrespect, but I think you have a problem."
I said: "What's that?"
He said: "You tell the truth."
I said: "Excuse me?"
He said: "You tell the truth."
I said: "Yeah…"
He said: "Well, for example, we both have free agents at the same position and I'm out there telling them I've got offers for X amount of dollars and you're out there telling the truth and I'm trying to bid it up and you can't tell the truth in this business."
I said: "Do you really think they believe you? Because if you don't tell the truth once, they'll never believe you again. And everybody knows you're a liar. So why wouldn't you tell the truth?"
He said: "Because you can't in this business."
I said: "Well I'll stick with my motto. You stick with yours."
If you're honest and have integrity all the time, it goes a long way. It has helped throughout my career, beginning with the first deal I ever did.
I came from the insurance side, and the life-insurance business evolved into the financial-services business. Growing up in New England, I ended up getting some athletes. As a Northwestern Mutual agent (a Milwaukee company), while I was at a conference in Milwaukee, I successfully cold-called the Brewers and Bud Selig (who at the time was the owner of the Chevy dealership there).
Though I was only an insurance agent, I was able to get the Milwaukee Brewers and Bud Selig as a client. This background ultimately proved to be the primary catalyst to becoming a success in the sports-agent world.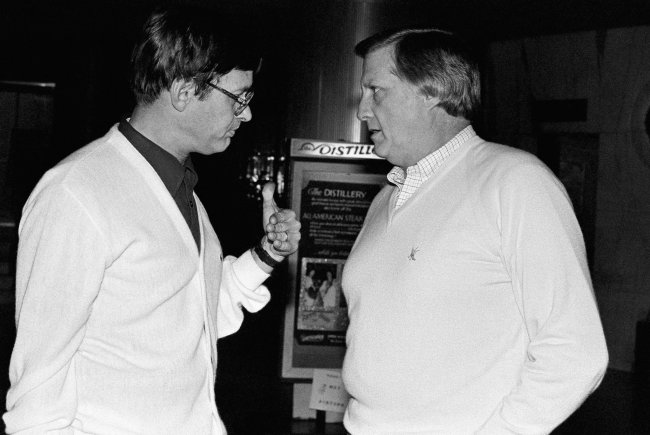 Around that time, the union galvanized the players. They went on strike and fought for, primarily, free agency.
Marvin Miller ran the MLB Players' Union at the time and was a genius. Not only did he gain free agency for the players, but he also gave them the rights to salary arbitration. He also did something that seemed to be completely harmless at the time—empowering the players to have agents.
I wasn't a sports agent at the time, still focusing on insurance. But slowly, the players I worked with began asking me to represent them in contract negotiations.
Red Sox first baseman Cecil Cooper came to me and asked me to be his agent. He told me that he really trusted me, and I finally agreed.
As fate would have it, a year-and-a-half later, Cecil was traded to the Brewers. I negotiated Cecil's new contract, and it was the first I ever did. It was a surreal feeling, but soon after my phone starting ringing.
It was Bud Selig.
He said: "I think we have a problem."
I said: "What's that?"
He said: "Don't you think we have a conflict of interest?"
I said: "Well, I think conflicts of interest come from nondisclosure. We knew each other. We knew what everybody's position was."
He said: "Well, I think it would be best if you made a decision. You can't be my agent and Cecil's agent."
I made the tough decision to resign as the insurance agent for the Brewers and Selig. Cooper became my first client, and that's how I started in the sports-agency business.
My wife and I decided to move to Chicago because it was a big sports town, and every time I would fly somewhere, I would stop in Chicago anyway.
Over the years, I've developed great relationships with all the general managers because I've known them for so long.
The most interesting one was with [now-MLB analyst] Jim Bowden. Jim was the GM for the Reds, then later for the Nationals. He had the kind of personality where, in the middle of negotiations, he would just tip over the table and basically throw you out to the point where it was hilarious.
In one particular negotiation, he did just that. He pushed back from his chair and told me to leave. Then he decided to run out of the room, and I instinctively jumped up and blocked the door, wouldn't let him leave, got him to calm down and we ended up getting the deal done.
He was probably the most flamboyant, unpredictable GM I ever worked with. But we had a great relationship, and it's guys like Jim who keep the job exciting. Those same qualities are why I love him on radio and TV.
Many times, you come to a verbal agreement, but suddenly the circumstances change and people without character renege on deals. There are a lot of honorable people in this business, but if you shatter the faith in your word, it's hard to come back from that.
I've done deals with Jerry Reinsdorf, the owner of the White Sox. We agreed to a deal, but circumstances dramatically changed and negatively impacted his franchise. Many people would use this as an escape route and tear down the agreement, but Jerry's word is gold. Even though the deal hadn't been formally inked, Jerry would live by his word.
I'm surrounded by tremendous people. We've got a research team that gives us all the information we need to be prepared to go into the negotiations—a crucial element in today's analytical landscape.
When we first started out years and years ago, the owners had all the information and the players and agents had none of it, which created a clear leverage gap and an uneven playing field.
Now, because of the strength of the union, we also have a database and a website that we all have access to. This newfound transparency and preparedness, in my opinion, is what has brought about the labor peace that we've had for so long.
At the winter meetings and the GM meetings, we'll go through a discovery process of who is interested in which free agents. But it's not like it used to be, where it was a necessity.
The GM meetings and the winter meetings are just a really good way for people to gravitate together, but most of the deals don't get done there. They'll get done by phone or by email.
The agency business has evolved tremendously. Of course technology has been a catalyst for much of that.
But at its core, success is still dictated by the same core principles—honesty, transparency and a willingness to forge relationships.
© 2016 Bleacher Report | This article first appeared on the Bleacher Report on 8 December 2015.